Lanza Sings Christmas Carols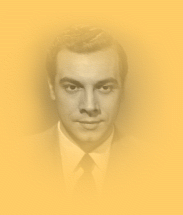 Reviewed by Lindsay Perigo
One Christmas, many years ago, I saw Mario Lanza's 1959 recording of carols sitting in a programming box in the announcer's studio where I worked. I shuddered to realise that a track on this LP must have been scheduled for air-play that day. Idly, I picked it up out of the box to remind myself of the horrors I had played to myself, once, during my teen years, and never again. This LP I had consigned, along with Lanza On Broadway & the 1959 Student Prince recording, to the "Inexplicably, Hideously Awful" category. Thus I was not surprised this day to see that someone, an announcer or programmer presumably, had written on the album's cover: "Terrible!!"
On rehearing it off CD for review purposes - not so terrible after all. Perhaps the remastering has improved the sound somewhat; perhaps one was too harsh on it originally; perhaps, knowing what we now know about Mario's medical condition at the time, we are more inclined to make allowances for below-par performances? Whatever - many of these renderings, while not at all memorable, are in fact quite acceptable.
Assuredly this is not the exuberant, electric Mario we know & love - but then again, I'm not sure we would want that Mario unleashed on these delicate vessels. Some of his earlier Christmas renderings were, indeed, inappropriately boisterous. Here the voice has darkened, deepened, and lost much of the youthful suppleness of old (his sotto voce, on the few occasions when he uses it, is almost raspy) while his approach is restrained, sometimes to the point of indifference. He is carelessly sloppy, for example, in the downward runs in Joy to the World, which is a great pity given the gaiety of the Handelian arrangement; had he sung his part as well as the orchestra & chorus performed theirs, this would have been a highlight. As it is, there is no real highlight, just a series of pleasant but melancholic musings from the fading voice of a dying giant, forgivingly enveloped in lush orchestral & choral support. Mario negotiates the tricky passages in Silent Night, "Sleep in heavenly peace" and "Jesus Lord at Thy birth" more comfortably than earlier; there are flashes of his old glory in Adeste Fideles; O Christmas Tree with different lyrics is especially pleasant; The First Noël, on the other hand, is especially stolid; Guardian Angels is a struggle.
Tellingly, there is no track I feel an urge to listen to a second time, & this CD will probably stay in its case for the rest of my life! The earlier Camden Christmas With Mario Lanza release, by contrast, had some excellent material on it, & I sincerely hope it has not been a casualty of this alternative Christmas offering.
Overall, Lanza Sings Christmas Carols will probably not harm Mario's memory the way I feared in my review of When Day Is Done; neither will it do it any particular good! One would wish to say very firmly to BMG - now that you've got this out of your system, may we please get back to some really worthwhile releases? How about another double-album modelled on the Encore format: Neapolitan songs alternating with arias - all taken from the Coke Show?!