Encore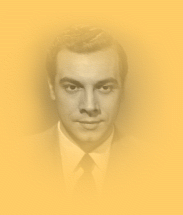 Reviewed by Lindsay Perigo
At first glance, it would be tempting to write off the new Mario Lanza double-CD release, Encore, as just another tired old BMG compilation, albeit graced by the absence of Be My Love & some of the other seemingly inescapable bromides of previous compendiums. Such an impression would be reinforced by the minimalist approach to this release: the lack of technical information & recording data, the failure even to credit composers - so that one is left not knowing until it comes on which Ave Maria it is - pedestrian art work which features Mario's face ridiculously superimposed on a pair of puny shoulders, and token liner notes which refer to the "thirty arias" on the discs when fully half the items (fifteen) are not arias at all.
But at first hearing of the discs themselves, this reviewer at least felt that much, if not all, could be forgiven. Old war-horses though all the tracks may be, most of them have never sounded better - except perhaps when they were first released on pristine vinyl, enveloped in that distinctively warm, rich mono sound of the era.
To me it was like hearing these recordings again on my grandmother's gramophone, only with much more detail now apparent. Selections from "Caruso Favourites" and "For the First Time" have shed most of the sandy quality that marred their earlier appearances on CD, and the earlier recordings have had the lush mellowness, of which they had been progressively stripped, restored. Forward to the past!
No longer does a shrieking clarinet ruin the opening of E Lucevan Le Stelle; even Granada has lost some of its excess brightness. The worst thing that can be said about Encore is that it begins with the wretched 1958 Funiculi Funicula, with Mario sharp (over-pitched) on his very first entry.
Still, this does serve to give notice that the singer's most notorious fault will be present here, as ever, so that one can make allowances from the start. Next is La Donna E Mobile, featuring the alternate take of the second verse first heard on The Mario Lanza Collection. This ends with a magnificent rendering of Verdi's cadenza - and then the final two notes (pensier) from the first take are edited in! Did Mario pull off a splendid cadenza and then fluff his final notes on this take? Whatever, the unfluffed final B natural here is a glass-breaker.
Brief notes on the remaining tracks now follow:
Mattinata. Here the voice is a tad over-brightly recorded, but the orchestra sounds veritably symphonic. Mattinata was probably never intended to sound like Rachmaninoff, but what the hell? - enjoy! Mario's top surges & gleams as always.
Celeste Aida. From the 1949 stable, one of the four recordings with which Mario announced his arrival to the world. Slightly untutored here & there, with a decidedly wobbly moment on the final B-flat, but overall, what an entrance!
Granada. As I've indicated elsewhere, I much prefer the Because You're Mine soundtrack version, but I have to say that I've never heard this one sound better. Bass has been restored, the over-brightness is less than usual - & this performance is always worth hearing for the last note of the introduction alone!
Che Gelida Manina. Another of the first four recordings, arguably Mario's greatest, and certainly my desert island disc if it ever comes to that. Our esteemed web-site host has, I'm afraid, slightly oversold the extent to which it has been restored to its original glory. This pressing shows the same intermittent fluttering that has marred previous re-issues, and the annoying orchestral drop-out just before the word "Scrivo" is still there. But for the most part, the sound is just magnificent. The phrase "Talor dal mio forziere," which I have seen reduce susceptible females - and myself - to copious, instant tears, is more stunning than ever, and the climactic High C is one to die for. Had Mario never recorded anything else, this one performance would have earned him immortality.
A Vucchella. Wow!! I suggest listening to this three times in succession. First, listen to the voice alone. Remind yourself that these almost unbearably sweet sounds are coming from the same throat that rendered the operatic tour de force you've just heard, and marvel anew at the astonishing versatility of this artist. Then, listen to the orchestra alone. So much more detail than before is apparent in this pressing - envelop yourself in the lush harmonies now manifest. Finally, savour the two together, and the exquisite precision with which soloist & orchestra work together. Gorgeous!
Core 'ngrato. I know this recording (1949) has a lot of fans, but I wish Mario had done a re-take. The off-key shrieking at the beginning of the reprise spoils it for me.
Santa Lucia. This is from the 1959 Caruso Favourites album, and is the first welcome intimation that the "sandy" quality I referred to earlier has been largely excised. Still, the performance is pedestrian, & I wish that the Coke version had been used instead.
O Sole Mio. I shared Jeff's disappointment that this was the 1958 For The First Time version - until I heard it. Again, there is a wealth of orchestral detail not evident earlier, and the voice for once rings out almost exactly as it did in the movie. Give it another chance, Jeff!
Flower Song. Somehow I always had the sense that Mario & the Flower Song were competing against each other, with the aria getting the better of the artist! This is the alternate take from the ML Collection. It starts out promisingly enough. As he approaches the words "Je m'accuse ... " however, Mario is clearly itching to rock & roll - but the orchestra is not having a bar of it. By the time he gets to "Te revoir O Carmen" the thing is hopelessly adrift, and the ugly, gratuitous aspirating of the final "Je t'aime" seals this performance's unfortunate fate as something that should be heard only among consenting masochists in private.
Lolita. The early version. A fun recording, with the hitherto deleted portion once again restored, as on The ML Collection.
Questa O Quella. One of Mario's cleverest feats, a daring gallop across a vocal tightrope which sees him arrive triumphantly on the other side. And again, it never sounded better - although some trigger-happy technician seems to have almost killed the orchestra's last chord.
Vesti la Giubba. The alternate take. Mario is smouldering, but the conductor & orchestra are asleep. Just as he alights on the High A of "infranto" & prepares to savour it, they come off it! It's a wonder he didn't stop there & then and utter one of his famous expletives about a certain part of his mother-in-law's anatomy.
Addio Alla Madre. A brilliant recording with some truly dazzling top notes. A pity that the last ones are sharp by a country mile.
Vieni Sul Mar. Here the redemption of "Caruso Favourites" proceeds apace. Sweet & mellow, with beautifully burnished high notes.
Ave Maria. The commercial Bach-Gounod Ave Maria, minus the violin solo. Overblown. The Great Caruso soundtrack rendering is much more sensitive.
Cielo E Mar. There is quite simply too much mis-pitching in this for it to be acceptable. Someone should tap BMG on the shoulder & alert them to the Coke version.
Recondita Armonia. Glorious. A knock-out. Always was. Red wine & red eye territory.
E Lucevan Le Stelle. Ditto.
Mamma Mia Che Vo Sape. Ditto again!
Libiamo. This always conjures up the unforgettable scene at the 1995 ML Ball, when Elaine Malbin, seated at the head table, got up & sang along with herself & her late fellow-duettist. Mario was in great voice on this occasion, but he could have learned a thing or two about finesse from his 19-year-old companion.
Ideale. Some stunning touches in this by-the-book reading of the Tosti classic, especially the almost-whispered "Torna" at the end. And what depth in the voice - Mario Lanza, baritone!
Nessun Dorma. Sorry guys, but Pav wins the contest here. M comes close, but there are just too many blemishes - the coarse bleariness of the opening phrases, the uncharacteristic constriction in the top register, the marginal but noticeable collapse off the final note ... Jeff thought this might have been a re-take. If only!
Serenata. For my money, the find of the season! Once again, there is so much more coming through from the orchestra, especially the horn section, that we are offered a whole new experience of this Caruso Favourite. Anyone who thinks that Mario was vocally finished by this time must now explain this performance, just four months before he died. To be sure, he goes astray in a couple of passages, but his voice is big & black & rock solid, & he's really having fun here.
Una Furtiva Lagrima. If Mario had entered a singing competition & sung this aria this way, he would have been ranked last by the judges & first by the audience. A completely wrong approach to this oh-so-delicate lyric aria, but the result is irresistible!
Musica Proibita. From Caruso Favourites, but not the revelation that Serenata was. OK, but not memorable.
O Tu Che In Seno Agli Angeli. Good on BMG for including this oft-overlooked recording. It's the original commercial version, & it smokes!
Pieta Signore. An odd choice from the Albert Hall concert - wouldn't the Lamento di Federico have been more appropriate? - with Mario stylistically mis-reading Stradella (or whichever imitator this composition is now attributed to).
Death of Otello. Sounds as good as it does on the soundtrack. With Mario's imaginative gasps as he expires, & the sombre closing chords from Verdi's pen, a breath-stopping way to end the compilation.
Overall, Encore is a winner, a thrilling repository of some of the most glorious sounds ever to flow from a human throat. With so many things on it to savour, your reviewer is now going to leave off writing about it & do just that. But first, he will uncork a worthy Cab Sav. And where did I leave those tissues?