One Alone: The Later Years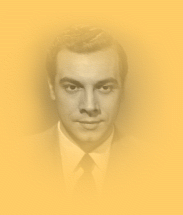 Reviewed by Derek McGovern
What an assortment of riches this Damon Lanza Productions release contains! Outtakes from Serenade, "lost" Rome recordings from 1957, and a generous sampling from four of Mario's 1959 albums: these are but a few of the treats to be found on One Alone. Heaven, you might say, for a devotee of Mario's later recordings such as myself. Perhaps the biggest surprises to be found are on the 1959 selections. No longer burdened with overlaid singers recorded at another time and place, these "raw" versions of songs such as One Flower In Your Garden and Only A Rose are a revelation. Sounding considerably more vibrant than he does on BMG's doom-laden offerings of the same recordings, Mario may still have been tired at the end, but as One Alone compellingly demonstrates, he was by no means a spent force.
But let's go back four years to 1955, and the CD's first tracks: an offering of material from Serenade. The CD begins uncertainly with a third version of the familiar title song, a rendition which has recently been added to the television and video editions of the movie. I have already criticized this recording in my Serenade essay, so I shan't labour the point here, except to say that it is quickly redeemed by the gorgeous "Mexican" Serenade. Taken directly from the VHS soundtrack, the latter is an utterly sensual piece of singing, and one can only wonder why this version - and not the loud commercial rendition - was overlooked for release by RCA. Singing in a rich velvety voice, Mario's soft touches are irresistible, and one can readily imagine the effect on Sarita Montiel's character as he sings this to her in the movie.
The film version of My Destiny is also included, and it's a winner. As one critic has noted, Mario imbues it with an aria-like intensity, and at the same time avoids the overly-emphatic delivery of the commercial version.
Qual Occhio Al Mondo from Tosca follows. Cut from the final print of Serenade (presumably because of time constraints), Mario delivers an impassioned performance in this brief snippet, and one can only regret that the entire Act 1 duet was not recorded at the same time. Rumour has it that another take of Qual Occhio exists. If so, I eagerly await its release!
Ci Lascieremo from Act III of La Boheme is next. This was also cut from Serenade, as an existing publicity photo featuring a moustachioed Mario in the snow reveals. Unlike the solo version featured on Damon Lanza Productions' I'll Walk With God CD, soprano Jean Fenn's contribution has been dubbed in here. It's an odd mix, with an echo chamber marring Mario's delivery, while Miss Fenn is recorded with a more flattering close-miked technique.
Now we get to the highlights from the Serenade set, and indeed the high points of the CD. Here we are treated to two takes of an alternate Serenade - that is to say, a completely different song from the one used in the movie. Let's call them tracks #6 and #7 (as they are on the CD) to avoid confusion. Track #6 is the best take overall - an astonishing feat of singing that could happily serve as Mario's romantic credo. To think that this performance was discarded by Warners and forgotten for 45 years! Track #7 is almost as good, and benefits from a better opening ("When you speak to me…"), as well as a more emotional delivery on the line "And we can face the morning unafraid", which never fails to give me goosebumps. Where it falls down slightly is at the end - though if we had never heard track #6, this take, along with its gloriously dramatic piano accompaniment, would certainly have sufficed! But let us hope that someone at BMG with even a shred of musical appreciation hears track #6, and sees fit to give this recording its long-overdue commercial release.
Some light relief after the thrilling vocalism of the previous tracks is now in order, and Mario happily delivers the goods in the outrageous spoof from Seven Hills of Rome that follows. "Andiamo - numero cinque," he says, before launching into an imitation of a very bad Italian tenor singing - of all things - Be My Love. Heavily accented and hilariously hammy, who would have ever believed that this was Lanza? In the movie, he certainly had me fooled. This feat is on a par with his witty on-screen impersonations of Louis Armstrong, Dean Martin et al, and also brings to mind his naughty imitation of tenor Giovanni Martinelli many years earlier.
An alternate (and inferior) take of the title song from Seven Hills follows, and then we hear two rare recordings from Mario's November 1957 session. Loveliest Night of the Year comes first, and this rendition (which was never released outside of Italy) is a pleasant enough affair, featuring the same arrangement used at Mario's London Palladium concerts later that month. The tempo here is much faster than on the two 1951 recordings, with Mario sounding - if anything - more lyric than on the earlier outings. Deprived of the 1951 versions' reprise on "Waltzing along in the blue," we are also spared the sharp singing that marred this line on the earlier renditions. Unless my ears deceive me, however, Mario makes an unusual slip at the end, singing: "It [or is it "in"?] the loveliest night of the year."
Arrivederci, Roma (in English) comes next, and this is easily the best of the two recordings from November 1957. The full version of this song was never released on LP, and it's delightful to hear it on One Alone with the Italian intro restored. Quite unlike any of Mario's other recordings, it's a bewitching, lyrical affair with some gorgeous touches. "Arrivederci, Ro-o-oh-o-ma," Mario sings with beguiling dexterity. Marred only by a poorly sustained final note, this rendition easily surpasses the soundtrack recording of five months earlier.
Now we move on to 1958, and the soundtrack of For the First Time. E Voi Ridete from Mozart's Cosi' Fan Tutte is up first, and what a gem this brief recording is. Overflowing with infectious, bubbling gaiety, it is yet another example of Mario's phenomenal versatility. Naysayers have been quick to point out that this seemingly effortless little trio required numerous takes, but whatever the truth, Mario & co are in sparkling form. The recording balance here between singers and orchestra is more akin to what one would hear in the opera house, with Mario and the two soloists from the Rome Opera pushed back a little, compared to the mix used in the movie. This doesn't detract from our enjoyment, however, and it's nice to hear the extra orchestral detail.
Schubert's Ave Maria follows. The notes tell us that this is an alternate take; to my ears, it's the truncated version featured in the movie - only more of it. Mario sings the first "ventris" a little too loudly, but otherwise it's a sweetly rendered snippet.
Some impressive vocalising comes next. This is Mario warming up outside the Vienna Opera House, and again we hear more than was actually used in the movie. The same goes for the snatch of Bella Figlia Dell'Amore that follows. Happily, Mario's singing is much freer here than on the strained La Donna E' Mobile which preceded Bella Figlia in the movie.
And now we move onto the main course: 16 tracks from four of Mario's 1959 albums. Caruso Favorites excepted, these are among the highlights from Lanza's final sessions, and most of them have never sounded better. It's astounding how much more vital Mario sounds without the dubbed-in vocalists and chorus swamping his efforts. Admittedly, the recording quality is still bizarre, varying markedly from track to track, with Lanza sounding "boxed in" and distorted at times. But while we may lament that these recordings lack the superior sound quality of, say, the Mario! album, this is probably as good as we are ever going to hear them.
The Student Prince comes first, beginning with Just We Two, a pleasant rendition of a song that had been relegated to background music in the movie version. Drink, Drink, Drink is next, and although Mario no longer sounds like the youthful prince from his earlier recording, his performance here is still acceptable, including a nice delivery of the line "Let every true lover salute his sweetheart." Summertime In Heidelberg follows, and here we encounter a completely different voice from the preceding track. Suavely rendered, Lanza's singing recalls the younger Mario in places, with one notable exception: the baritonal fullness of his lower register. A few wayward moments aside, Summertime In Heidelberg abounds in disarming soft touches, offering proof that Mario's romantic powers are still intact.
Gaudeamus Igitur concludes the Student Prince set. Oddly, the chorus is present on this occasion, and although very badly recorded, Mario's B-flats ring out splendidly on "Nos habebit HU-u-mus."
Lanza Sings Christmas Carols is the next album featured. Not quite as downbeat as he sounds on the BMG CD, the first number - O Come, All Ye Faithful - finds Mario in stentorian voice, although one senses that he is running out of steam a little by the end. Silent Night again recalls the younger Mario in places, and as Lindsay Perigo has noted elsewhere, Lanza skillfully handles the difficult "Sleep in heavenly peace" and "Jesus, Lord at thy birth" passages. Joy to the World is less successful, with Mario inexplicably muffled at the beginning, and seemingly indifferent to the song's joyous arrangement - inappropriate chuckle notwithstanding!
The Vagabond King is a considerable improvement. This is music that Mario can really sink his teeth into, and he does not disappoint on two of the three selections included here. The Drinking Song comes first, and it's immediately apparent that the Mario of old has returned. Singing with plenty of vigour, he has great fun in this lusty invocation to alcoholic excess. "There's none so dear as the girl that's here - ha! - when a flagon of wine will do!" Unfortunately, the next song sounds as though Mario has just awoken from said night of debauchery. Dolefully rendered, Some Day is but a shadow of Lanza's previous two renditions from the Coke and Chrysler Shows.
The reprise of Only A Rose redeems things, however. In the extended version of this song, which he performs as a duet on the original album, Mario employs an elegant, sustained line, and here he brings the same control to his singing. "Only a rose to whisper," he sweetly caresses, before ending the brief reprise with a stunning B-flat.
Six selections from The Desert Song conclude the CD. It's perhaps fitting that Mario's final album should also feature the best recording quality of his 1959 output, and much of the bloom is back in Lanza's voice as well. He is still undoubtedly tired at times, and there are moments of strain in his singing, but the freshness that was so desperately lacking on his Christmas Carols album is present more often than not.
The Riff Song comes first, and together with My Margo features an enthusiastic - if wayward - treatment from Mario. The latter song was deleted from the original album, possibly because the last note (a B-flat) is somewhat strained. But at least Mario's old verve is back, and he is clearly enjoying himself on both songs.
His high spirits are also evident on One Good Boy Gone Wrong, a fun song that was reportedly Mario's final recording. "One more sap-head who's been tricked and trap-ped, just another boy gone wrong!" These may not be the most eloquent words to bow out with, but the impish humour of the song must surely have appealed to Mario. Come to think of it - what better way for a celebrant of life to farewell the world than with this paean to romantic pursuit!
And now we move onto one of the highlights from The Desert Song: the alluring Azuri's Dance. Brief though this number is, Lanza's seamless line and burnished tones are very satisfying, especially on the repeated "Ah"s that conclude the song.
One Flower In Your Garden is another highlight, and perhaps the CD's biggest surprise. No longer sounding strained as he does on the BMG album, Mario emphatically proves that he is still a tenor without peer. As I have written elsewhere, the tessitura of this piece is terrifying, with its repeated demands on the tenor's upper register. But Mario is clearly on top of his game. "So gather your precious collection, a HArem of blossom," he sings, fearlessly tackling the B natural on "harem" in a performance that would have brought down the house in any theatre in the world. He is pure gleaming tenor here, without a trace of the baritonal quality prevalent on most of his other late recordings.
We have now arrived at the final track, and the title song of this remarkable CD. One Alone feels so much like a valedictory performance that it invariably leaves me with a lump in the throat. "Yet I keep on longing, just to rest awhile." Who cannot be moved by these words in the knowledge that Mario had only weeks to live? Under the circumstances, any meaningful criticism seems cruel. Not that Mario really needs defending here. Although he is obviously tired, his rendition is tender, expressive and redolent with all the quintessential Lanza touches that make this singer unique. "At her call, I GIVE my all, all my life and all my love enduring..." And indeed this dying man did give his all, enriching our lives in ways that he probably never comprehended. What an extraordinary human being.
"I'm very happy that I'm part of something that emphasises the beautiful part [of life] rather than the ugly," Mario once said, with stunning understatement. This CD movingly attests to that beauty, and Damon Lanza and Bob Dolfi both have my heartfelt gratitude for making its treasures available.