Opera Arias & Duets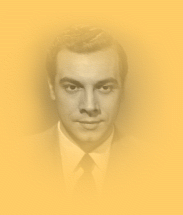 Reviewed by Lindsay Perigo
If ever confirmation were needed - and it isn't - of Placido Domingo's & Richard Leech's recently-stated estimates of Mario Lanza's voice as the greatest they have ever heard (Opera News, September, 1999), then the latest BMG/Derek Mannering collaboration, Mario Lanza, Opera Arias & Duets, surely provides it. There is simply nothing to compare with the glorious tones that pour forth from this new CD. Had he lived in the pre-Christian era, Mario would have been assumed to be a visiting god from Mt Olympus, where all the quintessential human attributes were writ large in super-human personifications. Mario was super-human - of that, in a non-mystic sense, there is no doubt. And like the super-human Greek gods, he was imperfect. Nearly all the tracks on this CD betray flaws, sometimes glaring ones - but these pale into insignificance alongside his irresistible vocal & interpretative genius.
Mr Mannering, bless him, seems to have a penchant for starting his CDs with the weakest offering. On When Day Is Done it was One Alone. On this CD it is Celeste Aida - definitely the least impressive track here, & Mario's weakest recording of the aria by far. But we should remember two things: 1) if we hadn't heard the others, particularly the alternate Great Caruso take on the Rhino MGM CD, we would assuredly embrace this one - the primordial excitement, the baritonal depth combined with glorious tenor overtones, are all there; and 2) this was recorded for the Coca Cola radio show as a one-off, in a hurry, not intended for commercial release. Eight tracks on this CD are in this category. Given this, it is amazing that so many of them are so good.
The pinched final B-flat of Celeste Aida gives way to a melting first few bars of Amor Ti Vieta, another Coke recording. These tones are so beautiful one wishes Mario would sing the whole cantilena in this fashion, but he quickly reverts to his characteristic full-throated sound. No matter - when he hits the High A on "T'amo" all is forgiven.
Then comes one of the highlights, for which Lanza fans have been waiting for so long - the Improvviso from Andrea Chenier. Many years ago a fellow tenor-enthusiast & I sat down & compared six performances of this aria, beginning with Caruso & moving through Gigli & del Monaco & ending with Lanza. We followed the text of the aria as each tenor sang & interpreted. My friend was not especially enamoured of Lanza, but he said at the conclusion of the exercise, "No question. That (Mario's) was the best." No question indeed. Those who have heard Mario rehearsing this aria at home (Damon Lanza Productions tape) will know how well Mario related to this aria, & appreciate how fully he consummated his dedication to it in this commercial recording. Again, there is simply nothing to compare with Mario's soaring conclusion, "Amor, divino dono, non lo schernir, del mondo, anima e vita, e l'amor."
O Soave Fanciulla from La Boheme follows (there is noticeable distortion in this reproduction). One is immediately struck by how much more baritonal Mario's voice is after the five years between the Chenier recording & this one. Pity he wasn't actually present with his partner, Jean Fenn, who dubbed in her contribution later - she may have managed to seduce him into being more delicate in such phrases as "Che m'ami di" as he was in his earlier Hollywood Bowl performances. Still, while the final High C is a bit of a shriek for both of them, it would bring the house down in a live performance.
Then comes the Coke rendering of the Flower Song from Carmen. Of Mario's several readings, this is the one for me. Quite unlike anyone else's, & quite unlike his own other performances. Soft & delicate, with his French quite exquisite in parts. The only jarring note is the aspirating of the final "Je t'aime." Completely unnecessary, & it throws Mario way off pitch.
O Paradiso follows - here there is overlap with BMG's previous Soundies CD. Readers should see my review of that on this site.
Un Tal Gioco. Chilling! Mario is in complete charge of the script here - if my wife were to be unfaithful to me in real life, as opposed to on the stage, look out! All the more remarkable if one has heard Mario's ribald clowning around when rehearsing this number.
Madam Butterfly duet. Again, see my review of the Soundies CD.
La Donna E Mobile. Another Coke recording, more than adequate but not up to the standard Mario set in his recordings for The Great Caruso. A terrific cadenza & concluding High B though.
Vesti la Giubba (yet again!) Coke also, & compelling in parts, but it doesn't begin to compare with the alternate Great Caruso take on the Rhino CD which, to my ears, is the greatest Vesti by anyone ever. This one here is too rushed, with Mario blurring the word "Infranto" in the climactic phrase, "Sul tuo amore infranto." And the overlaid applause at the end reveals that this track is not the original master. Shame on you, BMG!
M'appari from Marta. Gorgeous, but again pre-empted by the Soundies release.
Nessun Dorma. Never sounded better, reproduction-wise, notwithstanding some distortion, but it is badly sung & should have been done again. The opening is bleary & mispitched, the top notes throughout are constricted, & Mario mispronounces "Tramontate" in his re-entry as "Tremontate." Not good enough - but fans will love it nonetheless!
Testa Adorata. Outstanding! Mario at his interpretative best, his voice infused with bright & dark colours at will, his diction unfailingly clear.
Come un bel di from Chenier. The above comments re the Improviso apply here. Had Mario never gone to Hollywood, but solely to the opera stage, it's likely that Chenier would have been his defining role, much as Canio was Caruso's.
Lamento di Federico. For me, the high point of this CD. Mario's most lyric performance of this aria. He sings the phrases "Vorrei poter tutto scordar" & "Perche d'eggio tanto penar" without a breath, as they should be sung. He builds up to a stunning High B climax & a concluding "Ahime!" that only a heart of stone could resist.
Finally, the much-vaunted Otello duet with Licia Albanese. Actually, the encounter with Madame Albanese - and it is truly a formidable one - occurs only between the words "Mollamente" & "Vo fare amenda." Mario's singing on either side of these, the closing Monologue included, is dubbed from his earlier preliminary recording of the duet with soprano Gloria Boh. No matter. This is singing that brings one to the edge of one's seat, & raises again all those futile speculations as to what might have been. But "futile" is the operative word. We cannot bring him back to do re-takes, either of his recordings or of his life! We must settle for what was, & acknowledge that OUR lives would be so much the poorer without it.
Moreover, "settle" is far too mean a word. This was truly the voice of the century, animated - to go back to the Greeks - by what Aristotle would not have hesitated to call a "great-souled one." One should not merely "settle for" such a phenomenon; one should savour, celebrate & salute it. Thank you, BMG & Derek Mannering, for furnishing another wonderful opportunity to do so.